When it comes to decorating or redesigning your home (or any part thereof), you should consider hiring an interior designer. Their expertise, creativity and advice can help you make decisions and calculate budget on how space should flow and meet your budget. Do you wish to have your old bedroom upgraded? You should consider a bedroom interior design Singapore to answer your needs, then!
First, consider what type of room you wish to renovate. Is it a 3 bedroom interior design, 5 room interior design, or 2 bedroom interior design? Knowing the type of room you have will help the interior designer decide how to calculate the structural changes. In order to prevent you and the interior designer from renovation mistakes, you need to make sure everything is right.
Why should you need a home renovation, especially for a bedroom? Well, you are probably a teenager who will become an adult in the near future, or you have a new family who are about to have children. Thus, having a bedroom planner for further renovation is not only for preparing what is next in your life, but also to make the bedroom feel nicer and more comfortable.


If you want to hire a Singapore's interior designer who can give you the best room planning and conceptualized design for a bedroom, contact Ovon-D or Ovon Design! With us, your

interior design bedroom

renovation will be fully managed, from the budget planning to submission to authorities!
How to Calculate Bedroom Interior Design Layout?
Have you already found inspirations on how the bedroom of your own would be like, or are you still searching for the best one? Here are some bedroom decor ideas that can be your new inspirations!
What Is the Design Concept?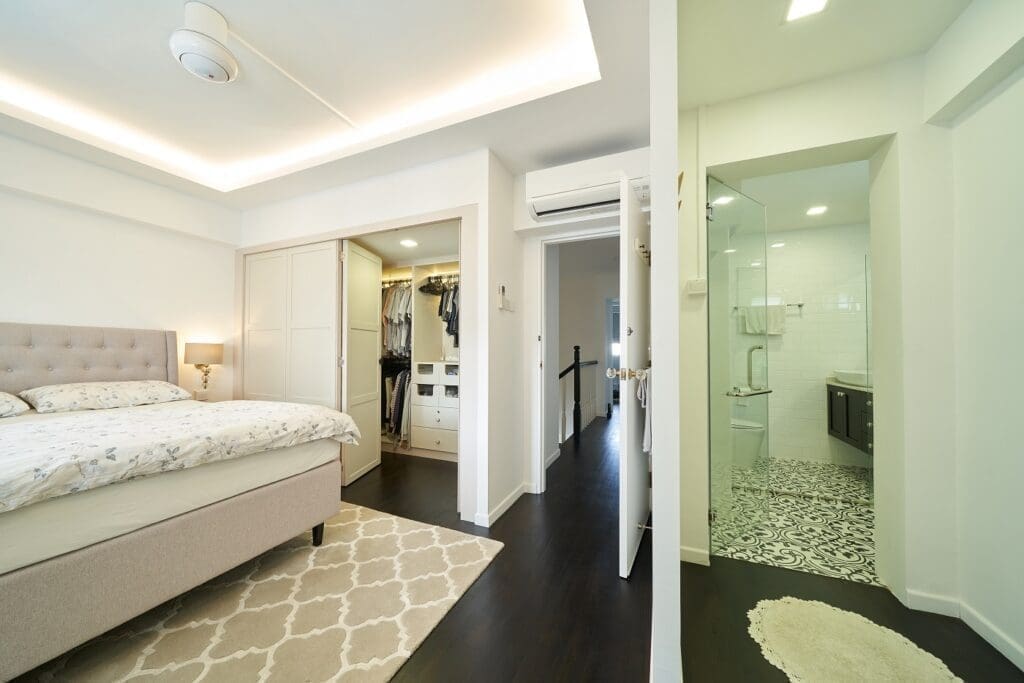 It is better for you to discuss every little detail you wish to have in your future bedroom look to the interior designer. With this, the interior designer will not find any difficulties in choosing materials or doing a space planning for your master bedrooms or a regular one.
Usually, in the discussion, the interior designer will give you the room interior design 3D visualization or detailed drawings. And if you want your ideas to be realized quickly, you must pay the interior designer for a complete term. 
Consider Having a Built-In Features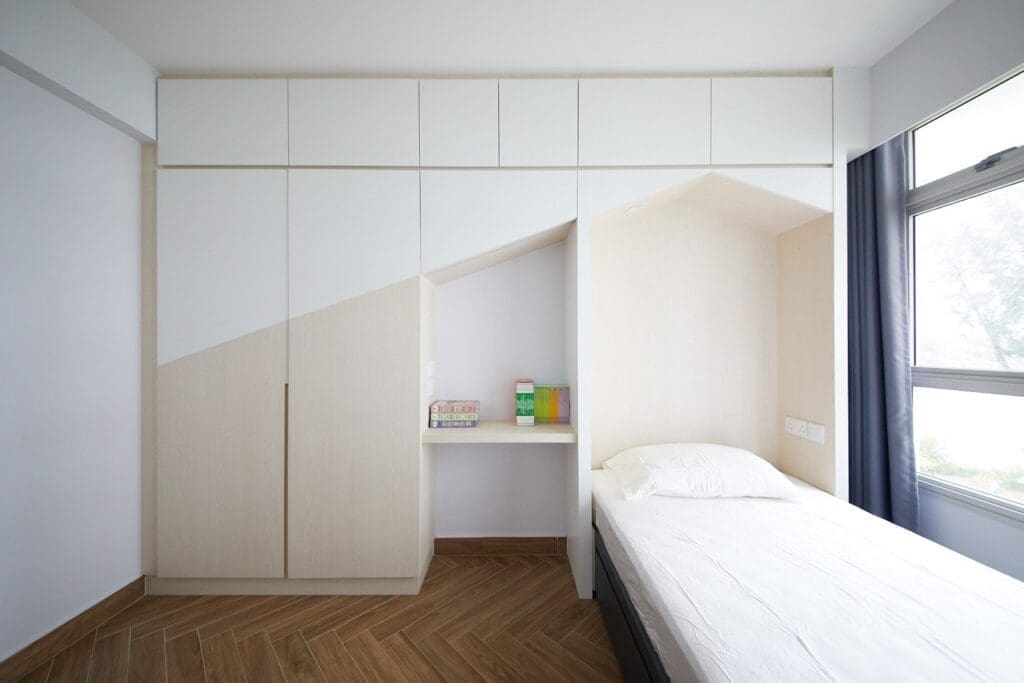 Built-in features are very useful to maximize the space in your bedroom, so considering having these is a good option. You should be able to answer these questions: which one would you like to have a built-in feature? Is it bed platforms that have extra storage, study table, wardrobe, or even windows?
Besides, the built-in features will highlight the concept of a modern bedroom. In order to do that, you will need to think about the decorating ideas based on your comfort and desire. Make sure you put in mind that all the features are long-lasting.
Floor and Walls' Materials
Basically, an interior designer will give you options of materials, especially for floor and walls. These include the primary colors of your bedroom, materials such as wood, vinyl, or marbles. You personally need to ask your interior designer the best materials for floors that can be easily cleaned. 
With Ovon Design, you will not only get a design and renovation plans, but also a colour scheme to perfect the look and the ambience in your bedroom. Ready to contact us?
Additional Furniture, What Are Those?
For example, plan your budget for additional furniture such as windows, curtains, blinds, lighting, bedroom TV, air conditioner, and more. If you calculate those thoroughly, you will be able to measure the cost of your bedroom renovation.
If you are looking for an affordable interior designer in Singapore, Ovon-D is the right one! We will offer you the best and useful furniture with a minimum budget according to our budget planning later on.
Ovon Design Interior Offers You Interior Design for Bedrooms and Other Areas in Your Home!
Well, out of all the inspirations to help you calculate your bedroom design layout, you can spend your spare budget for different designs if you like. Say no worry, with Ovon-D, you are in good hands. Contact us for more soft furnishing and styling design consultation and materials proposals. You are always welcomed to come to our showroom at 53 Joo Chiat Place!