Modern Scandinavian interior design HDB with a minimalist touch is the most trending in
Singapore
nowadays. Do you know that in this style we can create the ambiance of a snowy winter afternoon in
HDB 5-room
? The typical Scandinavian furniture has the main colors white and black, but it cannot be said that these are the only colors.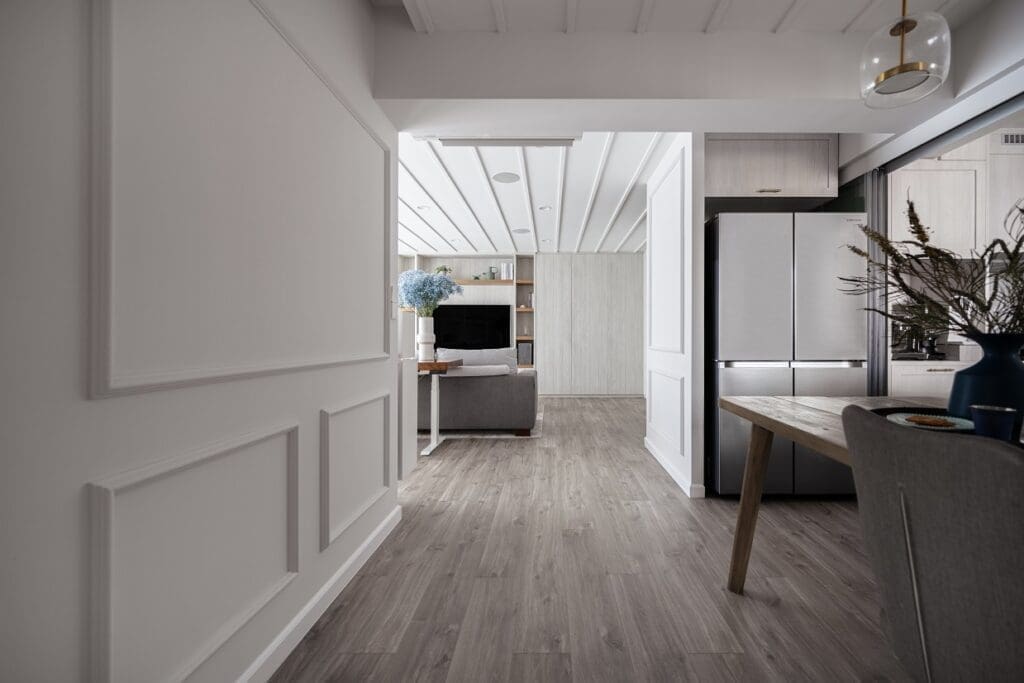 What are Modern Scandinavian Interiors
The aesthetic that makes Scandinavian interior designs so appealing. Their appeal lies mainly in the way they are designed to enhance the lifestyle and comfort of the occupants, rather than just for aesthetics alone.
Scandinavian interior designs are focused on practicality and functionality, rather than style. This can be seen in the fact that they prefer simple, straight lines and natural materials to complement their natural surroundings. Scandinavian
interior design
are also known for their simplicity, cleanliness and minimalism.
This trend has extended beyond furniture design to other areas. One such area is
living room
interior design. This article will introduce you to the basics of modern Scandinavian interior design HDB.
Why are Scandinavian interiors so popular
Scandinavian style is one of the most popular styles in the world, and while it's not hard to see why, it can be hard to know what Scandinavian style actually looks like. Scandinavian interior style is a very popular interior trend in the UK, Europe and America. It is also gaining popularity in Asia and Australia. Scandinavian
interior design
is
characteristics
by clean lines, neutral colors and a very good use of space.
But what is it about Scandinavian interiors that has made them so much more popular than other styles?
The first and foremost reason for the popularity of Scandinavian interiors is that they are efficient. These stylish designs allow you to make the most out of your space, whether it's a large or small space. The designs are also simple and minimal, which makes them beautiful and practical at the same time.
Another reason why Scandinavian
interior design
is so popular is that they are very easy to maintain. Scandinavian design doesn't have a lot of accessories, which means you don't have to spend much time cleaning them. You can clean your
HDB 4-room
with minimal effort and still get the look you want!

Modern Scandinavian design characteristics
Scandinavian design is a branch of modern design that emphasizes simplicity, functionality, and minimalism. It is often considered to be a form of progressive or democratic design because it aims to create objects which are not only aesthetically pleasing, but also affordable and available to the general public.
The term "Scandinavian design" or "
Nordic
style" can also refer to a Nordic architectural style characterized by the use of wood and simple, geometrical shapes. This architectural style is typically applied to furniture, glassware and jewelry, but it has also been used in the construction of entire buildings. The Scandinavian design style often contrasts with modern design, but it is also considered to be a part of modern design because it was popularized during the 1950s and 1960s.
The Scandinavian design style
characteristics
simplicity, clean lines and minimalism. The typical pieces of furniture produced in this style are simple
l
iving room
tables, chairs and desks made from solid wood with no ornamentation or intricate designs. These pieces are often light in color, but they can also be stained or painted a darker color.
How to create a modern Scandinavian style
The Scandinavian style is not something you can create with a few quick steps. It's an overall way of living that includes various aspects, from interior design to fashion and beauty. It's easy to get overwhelmed when thinking about the Scandinavian style and how to create it in your
HDB 4-room
, so we'll break it down for you into three simple steps.
Step one is to bring in as much natural light as possible. The Scandinavian style is one that embraces nature and simplicity, so by bringing in natural light you are already embracing the style.
Step two is to bring in clean lines and simplicity. While the design style itself is not minimalistic, it does embrace a very minimalist approach to furniture, decor and architecture. So stick with simple shapes and lines when selecting your furniture and other accessories. The goal here is to keep things simple and clean so that you can easily change things up when you want a new look without having to completely revamp your entire
HDB 5-room
The third step is to select neutral colors for your walls, floors and ceilings. The main reason for this is that you want to be able to easily change the color of your walls or floors if you decide to go with a different style in the future. For example, if you are looking at a design style that uses bright colors, then you might consider painting your walls a lighter shade of the same color so that it will be easier to change them in the future.
Hiring
Singapore
interior designers is a big investment for home owners. You want to get it right the first time. Don't spend months and thousands of dollars
Singapore
on an interior designer that doesn't get your vision, or worse, who doesn't deliver at all!


Know how much you should be paying in order to look amazing. Ovon-d we can help you design your most beautiful rooms like kitchen, living room and bathroom with top brands and modern
Nordic
furniture. Save your time and money by hiring us. We are very experienced at creating beautiful space in Singapore homes,
hdb
3-room,
hdb
4-room,
hdb
5-room.