You are probably wondering how you should go about rebuilding a landed property in Singapore if you wish to invest in such a property. Here is what you need to know before deciding to do so. We all know that property prices are skyrocketing, but does this mean that it is a good idea to buy a property to rent out? It is true that buying a property to rent out can provide great returns, but what happens when the property prices drop? In this article, we will discuss some of the pros and cons of property investing, and also how you should go about investing in property.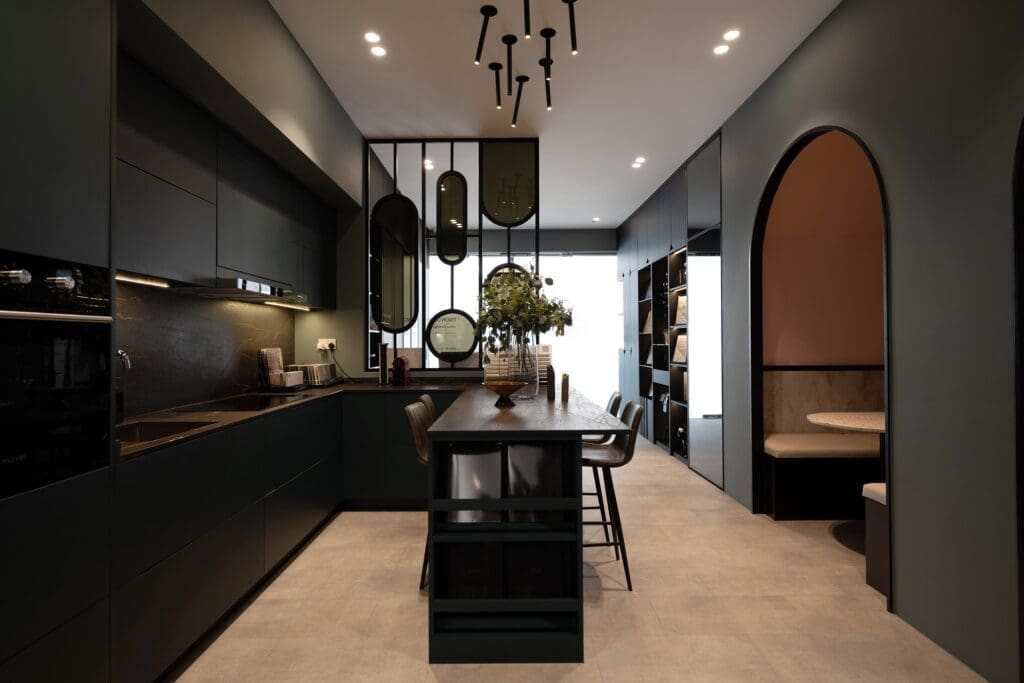 The estimated cost to rebuild a landed property in Singapore
The entire cost will vary depending on the type of development you select—total destruction (new erection), rebuilding, or A&A. In addition to the structure itself, you also need to consider things like lighting and fixtures.
Rebuilding a land-based property could cost as much as SGD1 million or perhaps more. This is due to the fact that additional costs during the construction process, such as labor and supplies, might pile up. 
Check out the table below for an estimate of costs to get a decent idea:
| | | | | | |
| --- | --- | --- | --- | --- | --- |
| Type of Development | Construction Costs | Processing Fees | Architect Fees | Structural Engineer Fees | Mechanical and Electrical Engineer Fees |
| Complete Demolition (New Erection) | Starts from SGD1.5 million | SGD20,000 | SGD60,000 | SGD30,000 | SGD20,000 |
| Reconstruction | Ranges between SGD1 million to SGD2 million | SGD20,000 | SGD50,000 | SGD30,000 | SGD10,000 |
| A&A | SGD1 million or less | SGD10,000 | SGD30,000 | SGD20,000 | SGD5,000 |
Additionally, it can already cost you around SGD2 million for a terrace home to purchase a single-family landed property in Singapore. A Good Class Bungalow (GCB), however, can run as high as SGD200 million. 
Simply told, it can be rather expensive to rebuild a landed property. So, if you decide to move through with the initial job, you should prepare yourself to invest a sizable chunk of money.
The things to keep in mind when rebuilding a property in Singapore
Find out if your property can be rebuilt
In Singapore, landed properties can only be rebuilt if they fall under certain conditions. For example, the property must be zoned for residential use, and the plot ratio of the land must allow for redevelopment. You can check with your local planning authority to see if your property meets the requirements for redevelopment.
Knows the rules and regulations
If you are planning to rebuild a landed property in Singapore, there are certain rules and regulations that you need to be aware of. Rebuilding a landed property is a complex process, and there are many things that need to be taken into account before work can begin. Make sure you are familiar with the rules and regulations governing landed property redevelopment in Singapore. This will ensure that your project is carried out smoothly and without any hiccups.

Get approval from the relevant authorities
Once you have ascertained that your property can be rebuilt, you will need to get approval from the relevant authorities before proceeding with any redevelopment work. This includes approval from the Urban Redevelopment Authority (URA), the building plan approval from the Buildings Department (BD), as well as approval from your local Town Council (if applicable). This application must include a detailed proposal of the work that you intend to carry out, as well as plans and drawings of the proposed development.
Once the URA has approved your application, you will then need to submit a building plan application to the Building and Construction Authority (BCA). In this case, you can look up URA landed property guidelines as well as BCA landed property guidelines on the internet to be sure you didn't miss any important details. In addition, you also need to make sure that you have the necessary permits from the Singapore Civil Defense Force (SCDF) before any demolition or construction work can begin.

Calculate the cost of it thoroughly
Singapore has some of the most expensive property prices in the world. As a result, a lot of people are willing to buy land here to build homes and start their own businesses. But without knowing the right details, you can end up losing thousands of dollars in the process.
For example, let's say you bought a house for SGD285,000 and you decide to renovate and remodel it. Then, you could have an estimated renovation cost of between SGD70,000 to SGD85,000. After you've completed the renovations, you would then be able to rent the property out at around SGD28,000 per month. In other words, if you were to buy a landed property, you could be making a profit of around SGD14,000 a month.
Are you aware of what occurs to those who attempt to con you into purchasing a property that is not yet ready for purchase? Frequently, the property is sold for more cash than it was really worth. Additionally, you don't know how much the renovations will cost because you recently purchased the property. Therefore, before making a purchase, you should carefully research the property's current market value. As a result, it is highly advised that you occasionally review the costs of renovating landed property in-depth.

Ovon-D
hassle-free E-WARRANTY
Ovon-D in
53 Joo Chiat Pl, Singapore 427777
offers an easy and
hassle-free E-WARRANTY
program designed to give you the confidence you need to make that final investment decision. It is because we are a company whose mission is to
provide excellence
and
quality service
for OUR BELOVED customers around the world, as well as being a reliable, honest, professional and trustworthy company. Click
here
to know more about our service.