It's been found that the best office interior design encourages employees to be more creative and less stressed while boosting productivity too.
In order to help you create the perfect office environment, we've summarized the latest findings in this guide.
For instance, a recent study found that employees who had access to natural light were happier and more productive than those who didn't, while another study showed that people work better in open-plan offices when they can choose where they sit. 
Therefore it pays for employers to think carefully about what kind of workplace environment will suit their workers best before making big changes or investments in new designs.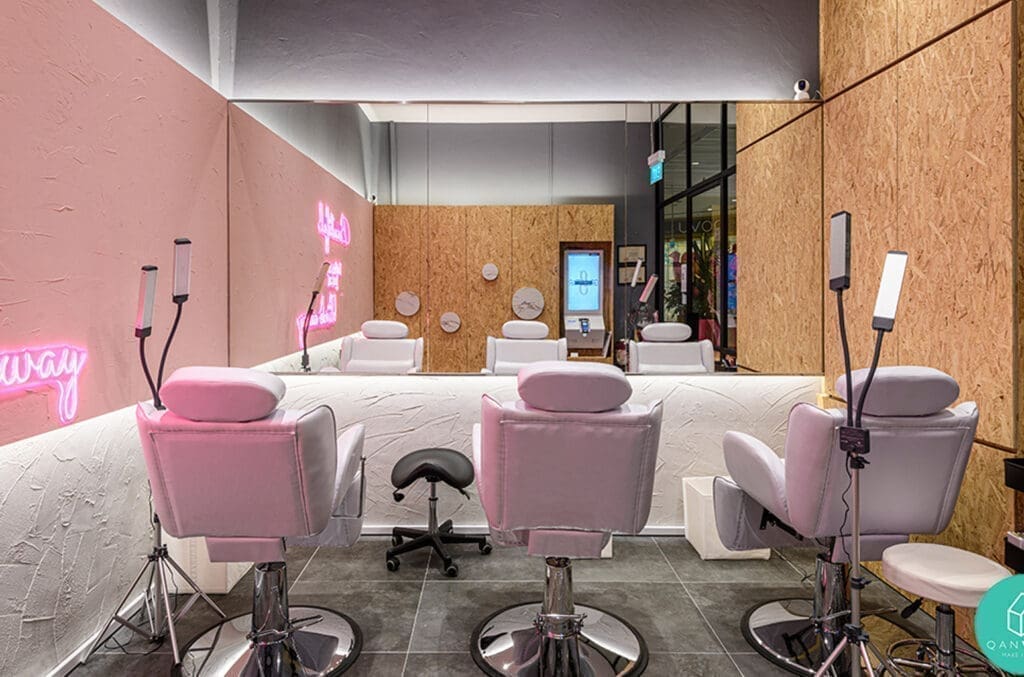 While some would swear by the power of a standing desk or breakout areas, we've rounded up some research and tips from experts on what makes for a great office interior design.
A creative space.
The Office Interior Design Singapore should feel conducive to creative work.  
That means ample natural light coming in through big windows, plenty of plants, clean lines, and open work surfaces.   
A study found that workplaces in which employees felt in control were better for creativity, so having a whiteboard in a breakout area is a good way to encourage people to gather their thoughts there.
Some other tips from the experts would be to encourage employees to take regular breaks as this can help them to think more freely, and not to use a computer screen all day. 
Going old school with paper and pen could also stimulate your thinking.
Conceive & Create
The Office Interior Design Singapore should be able to utilize the space available and make the most out of what one has, this is where we come in.
All we aim to do is to ensure that your business or shop operates smoothly and profitably by making sure it looks great too.
Use your office space to the fullest extent possible.
What needs to be changed or enhanced to make it more useful to you? In addition, that can assist with the design of commercial interiors, allowing you to understand the broad picture and exactly how your office or retail space may be transformed.
Essentials for the Office.
An office should look professional, be functional and allow for easy movement between various workstations.
The design should be able to efficiently utilize floor space while allowing for efficient circulation of staff, visitors, and other users.  
It is always recommended that the client provides us with a list of furniture they would like in the space so we can configure accordingly.
What kind of office furniture will you have? Have you decided on a security system? We can assist you in selecting such comprehensive solutions so that you can enjoy comfort, security, and a productive environment.
We've got years of experience in both the retail and commercial sectors, which means that we have a thorough understanding of products that you need to run your business.

Artificial lighting.
Consider using natural light as much as possible, it's free, and we already think we prefer it over electric light.  
However, if you can't use windows easily or at all (for example, if your office is underground), the main thing to bear in mind is that our eyes need a balance of different types of lighting throughout the day to work properly.
So make sure your office has adjustable floor lamps and table lamps for evening working.  
This will help prevent eye strain and fatigue which can affect people's performance at work.
The right balance of nature and technology.
Another reason open-plan offices are so common is that they allow more people to work in the same space without feeling crowded, which means less time wasted commuting between meetings.  
But if workers spend hours staring at computer screens, focusing on assembling virtual product models rather than real ones, it might not be ideal to have them surrounded by windows that let in natural light.
Peripheral distractions are also a big concern, especially if employees are concerned about their privacy.
But it's worth remembering that workers who are interrupted less by office noise tend to work more efficiently, so having layout options can help to strike the right balance between too much distraction and not enough variety in the workplace.
Consultancy Services.
A professional fine-tune and enhancement of your business renovation concept is what you need if you already have a renovation plan in mind. 
It is also necessary if you lack plans and need professional guidance for office interior design Singapore.
We provide professional

interior design consultancy Singapore

services on all aspects of business renovation and interior design.
In addition, we also offer a wide range of constructional works for office space or retail shop fit-out to ensure your concept comes true in the form of reality.
Services like 3D visualization, material selection, and budget control are available through our office and retail interior design consulting service.

Intuitive Finishings.
Intuitively, when one mentions office or retail interior design, the first thing that comes to mind is the flooring.
But there are many other intricacies involved in finishing space for public use.  
Gratings come with different finishes like powder coating and rubber coating among others which enhances the safety and durability of your premises.
In the business remodeling project, this final step is just as crucial as the others. Your workers will have the perfect workstation thanks to our assistance in choosing the right flooring and fabrics as well as window treatments, dividers, and everything else that is needed to make it happen.
Tips for Office Interior Design.
When it comes to office interior design, Singapore is an excellent location to be in as we have the latest innovative designs and fittings that can be employed with ease.  
A good example would be movable partitions which allow you to reconfigure your space and change its layout or use different spaces for different functions as the situation demands.
It will also help you save money as they are designed to be simple to install and affordable, plus they can be easily removed or re-positioned.
Another important aspect is lighting which has been shown to have a positive effect on our mood, productivity levels, and general well-being.  

In Conclusion:
We provide a good value consultation service to make your office space become more innovative and energy-efficient.
Our company uses the best tools, technology, materials for commercial interior design projects.
The final result will be functional and aesthetically pleasing interiors that will support your business goals. ​​​
We ensure that with every installation of office interior design, we come up with a thorough and detailed plan to ensure there is minimal fuss when it comes to the work required.
For more information on our variety of solutions or how we can help improve your working space please contact us today.