It's not hard to find a commercial office in Singapore, but finding one that suits your needs and has the interior design you desire can be difficult. It is important to know what you want going in so you don't end up wasting time looking at spaces that are too small or those with an undesired layout. In this blog post we will discuss 5 rules for great commercial
!
What is Commercial Office Interior Design?
Commercial interior design is not just for the office design. Commercial designers can transform lobbies and retail spaces, too! For example, a commercial designer might add furniture to encourage shoppers in an empty storefront or plan out how restaurants should lay tables so there's enough room without wasted space.
Commercial Interior Designers don't always have clients who are designing their own offices – they also work on other types of buildings like hotels and schools as well! They're responsible for things like adding artwork or finding new materials that will make these different locations feel more welcoming (without breaking the bank).
Commercial interior designers work with both private clients and businesses, so they need to have a range of skills. This includes:
– The ability to interpret architectural drawings
– A deep understanding of the client's culture in order to create an environment that will inspire their employees or customers
– Expertise on how building materials affect quality of life (e.g., sound levels) – Ability to make decisions quickly when there are tradeoffs involved
These professionals also have some more specific responsibilities depending on what kind of commercial space they're working with:
Offices: Designers might be responsible for things like furnishing offices and conference rooms, adding artwork, picking out paint colors, etc. They'll usually discuss these design choices with architects who
What does a Office Interior Designer do?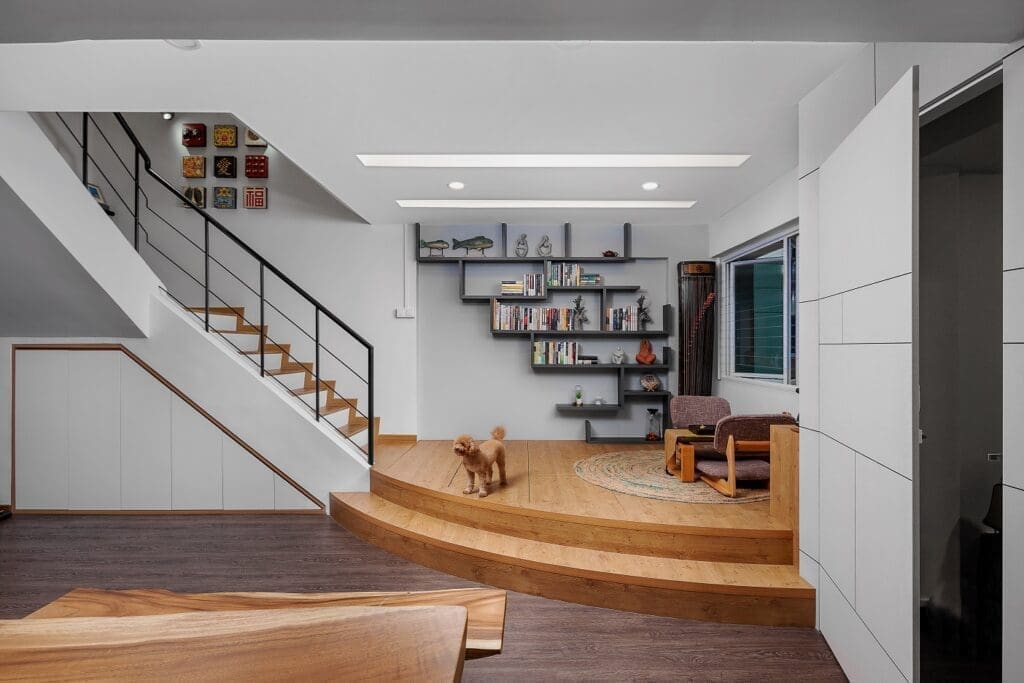 A professional office interior designer in Singapore must study the proposed space and various design possibilities, keep in mind how it will be used for future purposes. The designer needs to walk through construction stages of a project with drawings and specifications, field verifying along the way as well. During this time, the designer will get started on finishing touches such as furniture, color and equipment. The client is also involved in these decisions to make sure their needs are met!
5 Rules for Successful Commercial Office Interior Design:
Keep Structures Versatile
In order to have an interior that can change and adapt easily, it's best not to invest in fixed structures. This is true especially for commercial spaces like restaurants, retail stores or offices where converting the space with ease makes a lot of sense. For example take airports where designers carefully plan out cubicles so they're easy enough to move around when needed without much hassle – this same principle applies no matter what type of business you are running because creativity and innovative thinking go hand-in-hand with transforming your office into something fresh every now and then!
Consider Technology Option
A seamless system of technology implementation is essential in a commercial space. While planning the design, keep in mind that adequate thought and facility should be given to telecommunication systems including telephone, computer networking, television screens which are strategically positioned for optimum viewing at various points within the business premises. A proper plan for implementing digital control from centralized or de-centralized locations will also ensure comfort and effectiveness among employees as well as guests who may require information about your products/services while on site.

Keep Aesthetic
Commercial interior design also addresses aesthetic creativity for interiors. The elements in the presentation could evolve and be changed to make an office more fun without affecting anything about how it was designed originally, like its designated convertible areas or even color palette. For example, if a workplace has any of those features that can change over time with creative decorating ideas by making use out of them- such as convertibles- then they should never have to worry about their original plans being compromised because everything's been accounted for already!
Provide Personalized Space
Making employees feel at home means providing them with an environment that suits their preferences. Commercial interior design plans are immensely beneficial for businesses because they not only provide personal spaces but also help to retain business by offering continuity between the service area's attractiveness and reliability.
Always Safety First
The safety of both building occupants and workers is the paramount consideration in any design. The interior designer in Singapore should not sacrifice people's lives for aesthetics or convenience, which are too often prioritized over human life.
A commercial interior design plan should always be a safety first priority. All the spaces in question need to have adequate room for people to walk through without
Let Ovon-d Team Help 
Finding the right design and space for your needs can be a difficult process. You want to make sure you are choosing something that fits and has an interior design style you love so that you don't end up wasting time looking at spaces that are too small or those with layouts not desired by the customer. Space planning in conjunction with conceptualized designs is very important as it maximizes available space and also helps ensure efficiency of workflow within the office environment.
Let our team help guide you through this sometimes tricky, always exciting process! We offer material proposals tailored to fit any budget, along with project management services to provide assistance from start to finish. Whatever your goals may be, we have everything needed here at Ovon Design Company. You can call us or visit our office at 53 Joo Chiat Place Singapore for more detail