7 Bathroom Design That You Must Know in Singapore
Whether you just bought a new home or an HDB flat, you must wish to renovate the bathroom right away, knowing that having a

old hdb toilet design

makeover is something everyone is dreaming about. When you have a nice-looking bathroom interior design bathroom, you will be amazed and comfortable showering while doing a skincare routine! So, what is the best bathroom design Singapore that you can own?
Thinking about the design, there is a lot that you can choose based on your interest. One of the interior design firms in Singapore is Ovon-D (Ovon Design). Ovon-D can provide you with space planning and conceptualized design, so, do not worry!
Sometimes, when you want to renovate your bathroom, you must have to consider the budget. You might believe that in order to have a comfy b

athroom design

means putting everything to a big cost. But, actually, no. You can still own a simple, modern, and warm bathroom with a minimum budget.
Especially, if you use Ovon Design to change your old bathrooms into beautiful HDB bathrooms! We will discuss budget planning with you to hand out various choices of functional furniture that fit your pocket!
Bathroom Design Ideas in Singapore, Are You Ready to Know More?
For those of you who live in Singapore HDB toilet or have a small bathroom, then, there may not be enough space to put all your things. Therefore, you need to maximize each furniture's functions  in the bathroom. How? Continue to read these seven toilet ideas in Singapore and you might find out!
Shower Tub
Want to have a toilet with a bathtub design but you worry too much because it takes up a wide space in your small bathroom? Then, install a shower tub! In other words, it is a combination between a shower and a bathtub. Besides showering, you can also relax in your tub!
Angled and Transparent Shower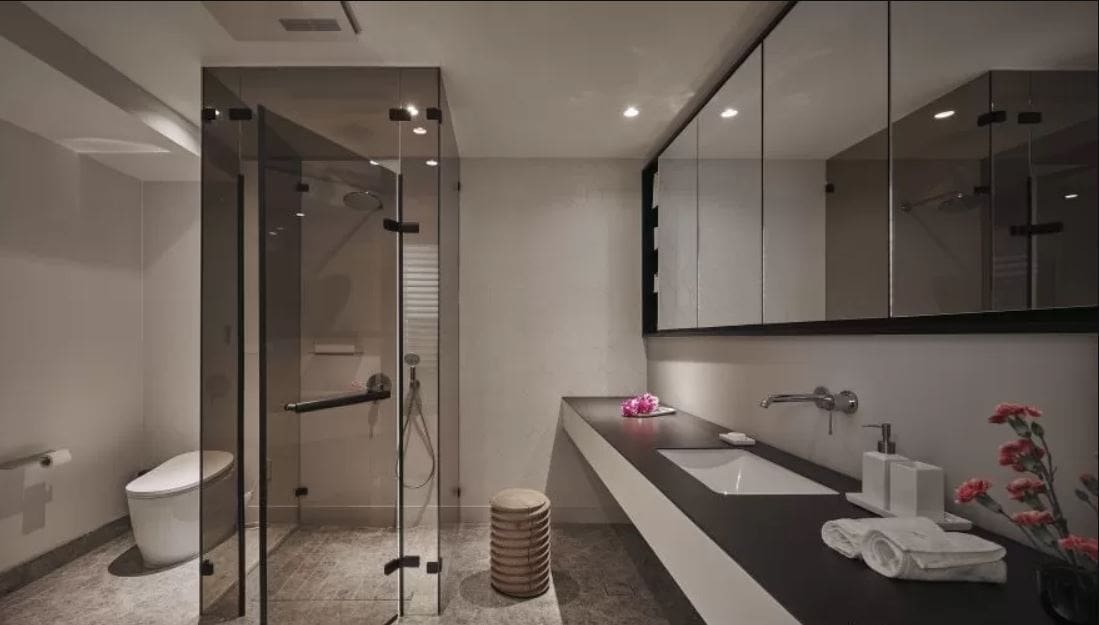 Guess what, you can have a DIY shower kerb Singapore easily, especially if you want to save some money. But, you can choose to have an angled shower. Use your nooks and crannies to maximize the area utilization. Insert the shower into a corner and combine it with an angled door. It will make your room more interesting.
Other than that, make your shower, faucet, or sink transparent. The clear or see-through element will give an extra illusion of light and airy feels, yet you might probably see your bathroom as a more expansive area.
Shower Doors? Use or Skip?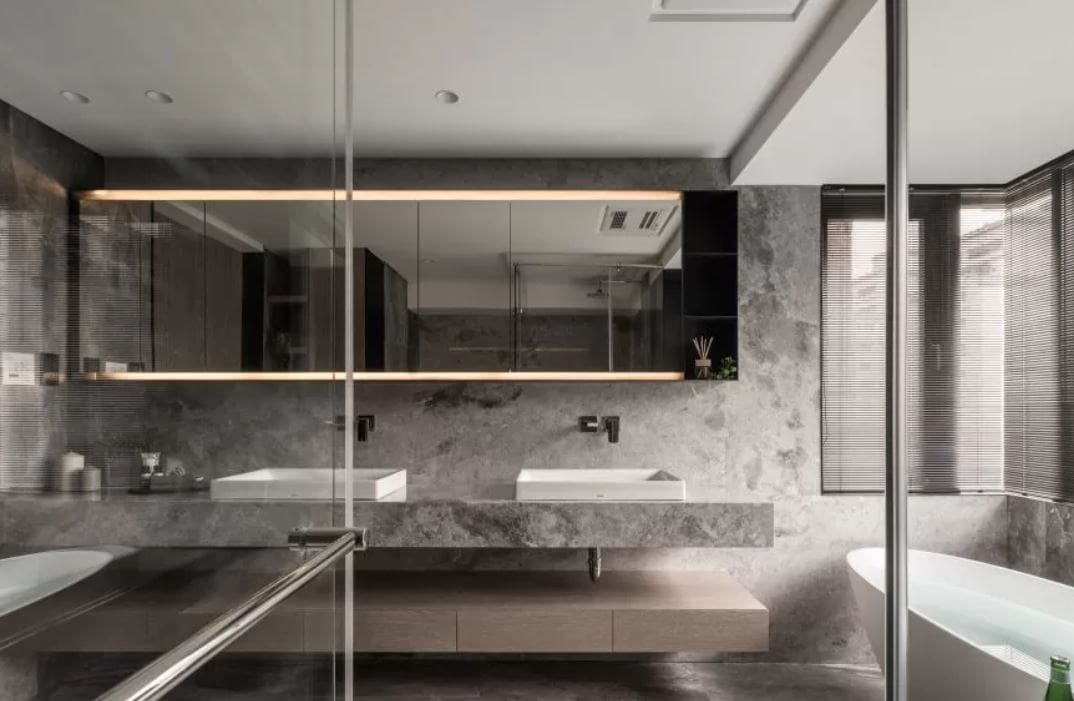 It depends. If you need a shower door, you can apply a sliding glass door because the sliding door does not take much space. But, if you want an open concept, you better skip the shower door. You only need a short panel as a splash guard. Because it will make the vanity area dry. Do not forget to put on some bathroom mat!
White, Heavenly Made
Bored of seeing many color abstracts in your bathroom? Go with monochrome such as black and white. Imagine seeing an all-white bathroom, you might feel as if in heaven! Besides, the monochrome palette will reflect more light yet
expand
the feel of the bathroom itself. One useful tip for you; use a similar color for the wall and floor in order to create visual continuity.
Standard Toilet? Time to Upgrade!
Do you have a standard BTO toilet? Start making something extraordinary out of it! One way is to make the space above the toilet useful by installing a rack, mirrors, or floating cabinet to put toiletries and plants. 
If you want to save more space, try to install a built-in storage mirror. So, the mirror is not only to create illusion and personal use, but make it more functional as it can be your storage as well.
Large Tiles
Large tiles for the flooring can make your bathroom seem wider. Why? Because the format has fewer grout lines. You can try to put on some plain and one-tone tiles to give you a pleasant visual presentation. For the nicer tiles, Ovon Design can provide you with a soft furnishing and styling consultation. Do not hesitate to contact us!
Add Some Greenies!
Green ceilings, why not? It could be as necessary as one or two plants to jazz up the bathroom interior design. With green ceilings, you can cover up the original pipe panels. Rather than seeing them, you might want to consider adding an artificial grass line. Plus, it will look more fresh!
Let's start renovating or creating your bathroom interior design now! May those seven design ideas help you afterward! In case you are looking for a perfect interior design firm that could help you, try Ovon Design!
Ovon Design, Singapore's Interior Design Company
With Ovon-D, you will not only get submission to authorities, but also a project management renovation that is customized to your needs and budget. Ovon-d has achieved Qanvast Supertrust 2021 award, SIDS, HDB Registered Renovation Contractor, and more. In Ovon-D you trust, the best result you will get! Contact Ovon-D to get non-obligation quotation for your home renovation.