Industrial interior design has become increasingly popular in the restaurant industry, and for good reason. This unique design style combines raw materials, exposed architectural features, and vintage accents to create spaces that are both stylish and functional. In this article, we will explore the world of industrial interior design for restaurants in Singapore. We'll discuss what industrial interior design is, why it's popular, and the benefits it offers to restaurant owners. Additionally, we'll address common challenges faced by restaurant owners in achieving this aesthetic and how hiring an interior design firm can be the key to success.

What is Industrial Interior Design?
Industrial interior design draws inspiration from warehouses, factories, and other industrial spaces. It is characterized by the use of raw materials such as concrete, brick, and steel, as well as the exposure of architectural features like beams, pipes, and ducts. Industrial lighting fixtures such as pendant lights and Edison bulbs are commonly used to create a rustic and utilitarian atmosphere. Vintage furniture and accents add warmth and character to the space, while plants and greenery soften the industrial aesthetic, making it more inviting.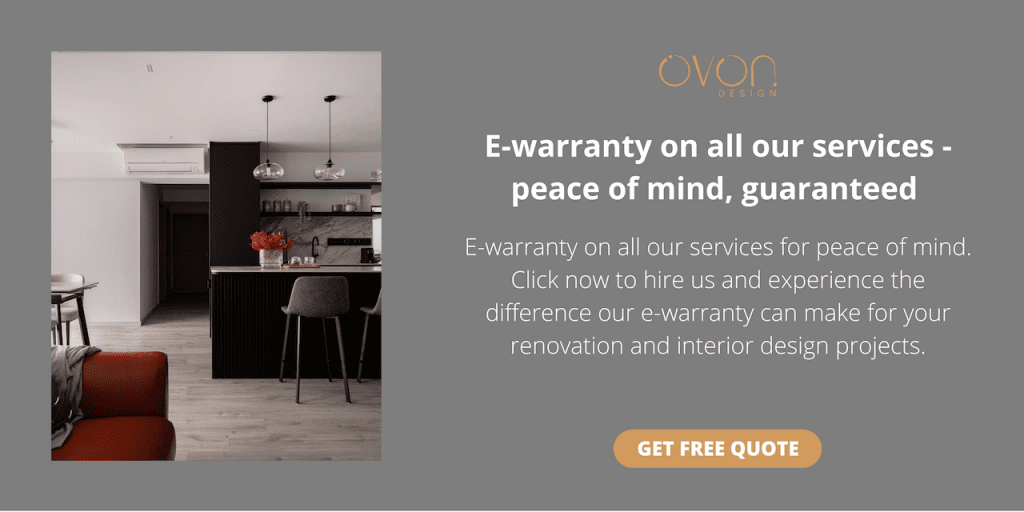 Why is Industrial Interior Design Popular for Restaurants?
Industrial interior design has gained popularity in the restaurant industry for several reasons:
Unique and Memorable Atmosphere: Restaurant owners aim to create spaces that stand out and leave a lasting impression on customers. The industrial aesthetic's distinctive look accomplishes this effectively.

Reflecting the Brand: A restaurant's interior design should align with its brand and concept. Industrial design can be customized to reflect the identity and theme of the establishment, whether it's a trendy urban eatery or a cozy bistro.

Budget-Friendly: Restaurant owners often face budget constraints. Industrial interior design allows them to achieve a high-impact look without overspending, thanks to its focus on repurposing and recycling materials.
What advantages does industrial interior design offer to restaurants?
Embracing industrial interior design offers several advantages for restaurant owners:
Attracts Customers: The unique and memorable atmosphere created by industrial design can draw in customers looking for a visually appealing dining experience.

Efficient Use of Space: Industrial design often emphasizes functionality, making the most of available space, which is crucial for restaurants where every square foot counts.

Versatility: The industrial design can be adapted to suit various restaurant types, from upscale dining establishments to casual cafes, making it a versatile choice for any concept.
Restaurant owners face several challenges when striving for industrial interior design:
Creating a Unique and Memorable Dining Experience: 
Customers seek an extraordinary experience. Industrial design can help, but it requires expertise to avoid clichés and create a genuinely unique atmosphere.
Reflecting the Restaurant's Brand: 
Achieving a cohesive design that resonates with the restaurant's brand and concept can be a daunting task.
Staying Within Budget: 
Budget limitations can hinder design aspirations. It's crucial to find cost-effective ways to realize the desired aesthetic without compromising quality.
Hiring an Interior Design Firm
To address these challenges effectively, consider hiring an experienced interior design firm:
Stylish and Functional Design: An interior designer can combine aesthetics with functionality, ensuring that your restaurant space not only looks great but also works efficiently.

Budget Management: Designers have the expertise to source materials and furnishings within your budget, preventing costly mistakes and overruns.

Customer-Centric Approach: Designers understand the importance of creating a space that resonates with customers, making it a place they will love and remember.
Industrial Interior Design Ideas for Restaurants in Singapore
To get you started on your journey towards an industrial interior design for your restaurant in Singapore, here are some key ideas to consider:
Use Raw Materials: Incorporate concrete, brick, and steel elements into your design to achieve an industrial vibe.

Expose Architectural Features: Highlight exposed beams, pipes, and ducts to add character and visual interest to your space.

Industrial Lighting Fixtures: Opt for pendant lights, exposed bulbs, and Edison bulbs to enhance the industrial ambiance.

Vintage Furniture and Accents: Integrate vintage furniture pieces and decor elements to create a warm and inviting atmosphere.

Plants and Greenery: Soften the industrial aesthetic by incorporating plants and greenery, which can also contribute to a more inviting ambiance.

In conclusion, industrial interior design offers a captivating and budget-friendly option for restaurants in Singapore. To successfully achieve this aesthetic and address the unique challenges faced, consider enlisting the expertise of an interior design firm. They can help you create a memorable dining experience, align your design with your brand, and stay within budget. Don't hesitate to reach out to experienced designers who understand the nuances of industrial interior design and can turn your restaurant into a truly exceptional space. Contact Ovon today to start your journey towards an unforgettable industrial-inspired dining establishment.