Are you planning a renovation project for your home or office in Singapore? Choosing the right contractor is essential to ensure the quality of workmanship and materials used in your renovation project. With the abundance of renovation contractors in Singapore, how can you ensure that you're working with the best one? In this article, we'll provide you with tips on how to select a renovation contractor that will deliver high-quality work and use top-notch materials.

Understanding the Importance of Quality Materials and Workmanship
Before diving into how to choose the right renovation contractor, it's essential to understand why quality materials and workmanship matter. Quality materials are essential for a successful renovation project. They ensure the durability, safety, and longevity of your renovation. Additionally, quality workmanship ensures that your project is completed professionally and to the highest standards.
Understanding the importance of quality materials and workmanship is essential for anyone involved in designing or building a space. Whether it's a commercial building or a residential home, the materials and workmanship used can have a significant impact on the final result.
One of the main reasons why quality materials and workmanship are important is durability. Using high-quality materials and skilled workmanship ensures that the finished product will last longer and require less maintenance. This is particularly important for buildings that will see heavy use or exposure to the elements, as subpar materials or workmanship can lead to premature wear and tear or even structural issues.
Another important factor to consider is aesthetics. Quality materials and workmanship can elevate the look and feel of a space, creating a more polished and professional appearance. This is particularly important for commercial spaces, where the appearance of the building can impact how customers perceive the business. Even in residential settings, using high-quality materials and skilled workmanship can make a home feel more luxurious and comfortable.
Researching and Shortlisting Contractors
The first step in selecting the right renovation contractor is to research and shortlist potential candidates. Start by seeking referrals from friends and family, as well as online reviews from reputable sites. Look for contractors with experience in your type of project and check if they're licensed and insured.\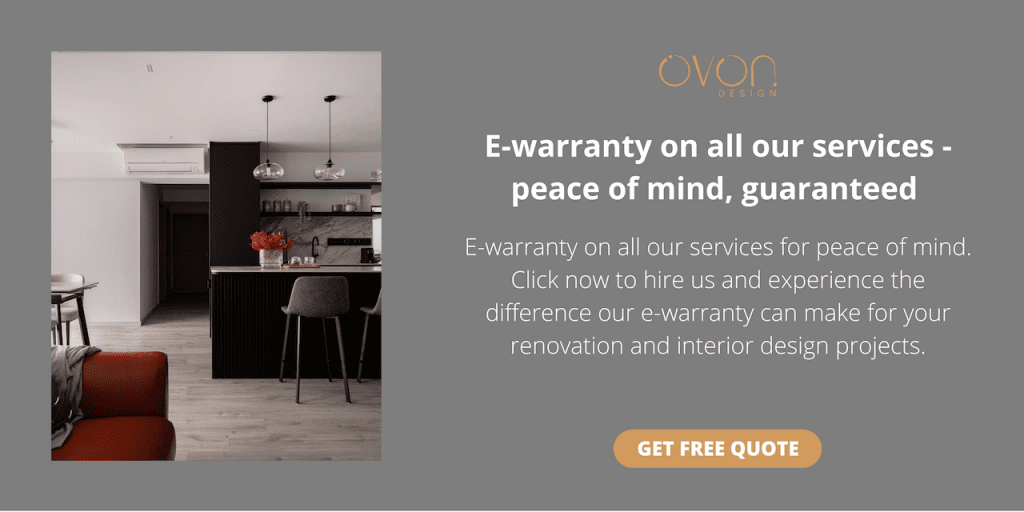 Checking for Licenses and Certifications
Before hiring a renovation contractor, ensure that they're licensed and have the required certifications to carry out your project. Licensed contractors are regulated and must follow a specific set of standards to maintain their license. Additionally, certifications indicate that the contractor has undergone training in specific areas of their craft.
Assessing Experience and Portfolio
Assessing the contractor's experience and portfolio is essential in selecting the right one. Check if they've completed similar projects to yours and if they have a portfolio showcasing their work. A good contractor should be transparent about their experience and provide references that you can contact.
Obtaining Multiple Quotes
Once you've shortlisted potential contractors, it's essential to obtain multiple quotes. The quotes should be detailed and include the scope of work, timeline, materials, and costs. It's crucial to compare the quotes and ensure that they're based on the same scope of work and materials.
Asking for Warranties and Guarantees
A reputable renovation contractor should provide warranties and guarantees for their work and materials used. A warranty guarantees that the contractor will repair any defects or issues with the workmanship, while a guarantee ensures that the materials used meet the required standards and specifications.
Communication and Project Management
Clear communication and project management are essential for a successful renovation project. Ensure that the contractor provides a clear plan and timeline for the project, as well as a point of contact for any questions or concerns. Additionally, discuss the contractor's communication methods and frequency of updates throughout the project.
Maintaining a Safe and Clean Worksite
A renovation project can be messy, but a good contractor will maintain a safe and clean worksite. Ensure that the contractor has a plan to manage debris and dust, as well as a protocol for maintaining safety on-site.

Managing Changes and Expectations
Renovation projects can encounter unexpected changes, but a good contractor will manage them effectively. Ensure that the contractor has a protocol for managing changes and expectations, including additional costs or timelines.
Managing changes and expectations is a critical skill for any individual or organization. Change is inevitable, and being able to manage it effectively can make all the difference in the success or failure of a project or initiative.
One of the key aspects of managing changes and expectations is communication. Keeping all stakeholders informed and up-to-date on any changes or updates can help minimize surprises and prevent misunderstandings. It's important to be transparent about any changes that are being made, including the reasons behind them, the timeline for implementation, and the potential impact on stakeholders.
Conclusion
Choosing the right renovation contractor is essential for ensuring the quality of materials and workmanship used in your project. Research potential contractors, check for licenses and certifications, assess experience and portfolio, obtain multiple quotes, ask for warranties and guarantees, prioritize communication and project management, maintain a safe and clean worksite, and manage changes and expectations.

In conclusion, hiring Ovon-D for your renovation project in Singapore is a wise choice. Their team of experts has the knowledge and experience to ensure that your project is executed with the highest level of quality and attention to detail. You can trust that they will use only the best materials and workmanship, resulting in a space that not only looks great, but also lasts for years to come. Don't settle for anything less than the best – choose Ovon-D for your next renovation project.