Are you looking to spruce up your home without breaking the bank? Decorating your home on a budget is not only possible but can also be a fun and creative process. With some careful planning and smart shopping, you can transform your living space into a stylish and inviting home without spending a fortune. In this article, we will explore various tips and tricks for decorating your home on a budget.

Importance of Decorating
Home decor plays a crucial role in creating a comfortable and welcoming atmosphere in your home. It reflects your personality and style, and it can greatly impact your mood and well-being. Decorating your home allows you to express yourself and make your living space truly feel like your own. A well-decorated home can also impress guests and create a positive impression.
Benefits of Decorating on a Budget
Decorating on a budget has several benefits. Firstly, it helps you save money and avoid unnecessary expenses. By being mindful of your budget, you can prioritize your spending and make wise choices when it comes to home decor. Secondly, decorating on a budget encourages creativity and resourcefulness. It challenges you to think outside the box and come up with unique solutions to decorate your home without spending a fortune. Lastly, decorating on a budget can be a fulfilling and rewarding experience. Seeing the transformation of your home with limited resources can give you a sense of accomplishment and pride.

Challenges of Decorating on a Budget
While decorating on a budget has its advantages, it also comes with its challenges. One of the main challenges is finding affordable decor options that meet your style and quality requirements. Limited budget may restrict your choices and force you to be more selective in your purchases. Another challenge is the temptation to overspend. It's important to stick to your budget and avoid impulsive buying, which can quickly add up and derail your budget-friendly decorating plans.
Budget-Friendly Decorating Ideas
There are numerous budget-friendly decorating ideas that can help you transform your home without breaking the bank. Here are some tips and tricks to consider:
DIY Home Decor Projects
One of the best ways to save money while decorating your home is by taking on DIY home decor projects. DIY projects allow you to customize your decor to your liking and create unique pieces that cannot be found in stores. There are countless DIY home decor ideas available online, from simple crafts to complex furniture makeovers. Some popular DIY projects include upcycling and repurposing old furniture, creating wall art with reclaimed wood, and making decorative pillows and curtains.
Upcycling and Repurposing
Upcycling and repurposing are excellent ways to breathe new life into old furniture and decor items. With a little creativity and some basic tools, you can transform outdated or worn-out furniture into trendy and stylish pieces. For example, you can sand and paint an old dresser to give it a fresh and modern look, or repurpose wooden crates into unique shelves or coffee tables. Upcycling and repurposing not only save you money but also add a personal touch to your home decor.
Using Paint and Wallpaper
Paint and wallpaper are cost-effective ways to update the look of your home. A fresh coat of paint can instantly transform a room, and you can choose from a wide variety of colors to suit your style. Consider painting an accent wall to create a focal point in a room or using stencils to add patterns or designs to your walls.
Wallpaper is another affordable option that can add texture, pattern, and visual interest to your walls. You can find budget-friendly wallpaper options in various styles and colors, or even create your own wallpaper using stencils or decals. Both paint and wallpaper are DIY-friendly and can make a significant impact on your home decor without breaking the bank.

Thrift Store and Garage Sale Finds
Thrift stores and garage sales can be treasure troves for budget-friendly home decor items. Many thrift stores offer a wide selection of furniture, home accessories, and decor at a fraction of the cost of buying new. Garage sales are also great opportunities to find unique and affordable decor pieces that can add character to your home.
When shopping at thrift stores or garage sales, keep an open mind and be willing to refurbish or update items to suit your style. Look for furniture with good bones that can be easily painted or refinished, and keep an eye out for decorative items such as vases, frames, and lamps that can be repurposed or used as-is. Thrift store and garage sale finds can add charm and personality to your home decor while staying within your budget.
Budget-Friendly Furniture and Decor Shopping
If you're in need of new furniture or decor items, there are ways to find budget-friendly options without sacrificing quality or style. Consider shopping at discount stores, clearance sections, or online marketplaces for deals on furniture and decor. Look for sales, promotions, or clearance events at your local furniture or home decor stores, and compare prices from different retailers to find the best deals.
Another option is to consider pre-owned furniture or decor items. Many people sell gently used furniture or decor at a lower price, and you may be able to find high-quality pieces for a fraction of the cost of buying new. Online marketplaces and second-hand stores can be excellent resources for finding budget-friendly furniture and decor that can elevate your home decor without breaking the bank.
Planning and Budgeting Tips
To successfully decorate your home on a budget, it's essential to have a plan and stick to a budget. Here are some planning and budgeting tips to help you make the most of your resources:
Setting a Budget
Before you start decorating, determine how much you can realistically afford to spend on home decor. Consider your overall financial situation, including your monthly expenses, savings goals, and any other financial obligations. Set a specific budget for home decor and stick to it, avoiding overspending or impulsive buying.
Prioritizing Home Decor Projects
With a limited budget, it's important to prioritize your home decor projects. Decide which rooms or areas of your home are the highest priority and focus on those first. Consider which areas will have the most significant impact on your home's overall aesthetic or functionality and prioritize accordingly. By prioritizing your projects, you can ensure that your limited budget is used wisely and effectively.
Researching and Comparing Prices
Research and compare prices before making any purchases. Look for deals, discounts, or promotions from different retailers, and compare prices to ensure that you're getting the best value for your money. Don't be afraid to shop around and compare prices from different stores or online marketplaces to find the best deals and save on your home decor purchases.
DIY Projects and Repurposing
As mentioned earlier, DIY projects and repurposing can be budget-friendly ways to decorate your home. Look for DIY tutorials or repurposing ideas online or in magazines for inspiration. From painting furniture to creating your own artwork or decor pieces, DIY projects can add a personal touch to your home decor while saving you money.
When repurposing or DIY-ing, it's important to consider safety and quality. Make sure to follow instructions carefully and use appropriate tools and materials. If you're not confident in your DIY skills, start with smaller projects or seek help from experienced DIYers. DIY projects and repurposing can be a fun and cost-effective way to decorate your home on a budget.
Borrowing or Trading Decor Items
Another budget-friendly option for home decor is borrowing or trading decor items with friends or family. If you're in need of specific items for a temporary period or a special event, consider borrowing from friends or family who may have what you need. Similarly, if you have decor items that you no longer need or use, consider trading them with others to refresh your home decor without spending any money.
Making Small Changes
Small changes can make a big impact on your home decor without breaking the bank. Consider making small changes such as rearranging furniture, changing the layout of a room, or adding new throw pillows or rugs. These small changes can refresh the look of your home and give it a new vibe without spending a lot of money.
Incorporating Natural Elements
Nature can be an excellent source of budget-friendly decor items. Consider incorporating natural elements such as plants, flowers, or shells into your home decor. Indoor plants not only add a touch of nature to your home but also purify the air and promote a healthy living environment. You can find affordable plants or flowers at local nurseries, farmers' markets, or even by propagating them from existing plants.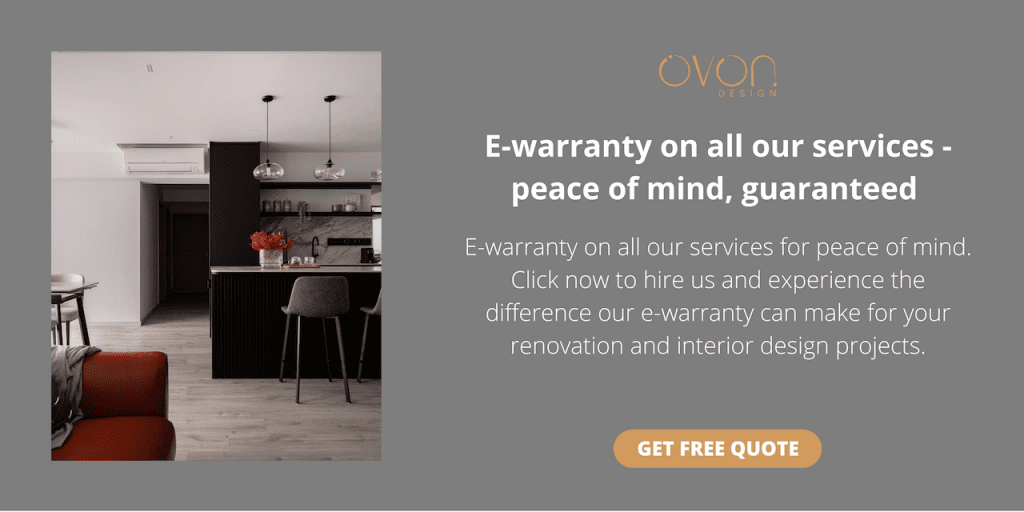 Conclusion
Decorating your home on a budget is not only possible but also a creative and rewarding process. By following budget-friendly tips and tricks such as DIY projects, repurposing, thrift store finds, and smart shopping, you can achieve stylish and inviting home decor without breaking the bank. Remember to plan and budget wisely, prioritize your projects, and be creative in your approach to achieve a beautiful home decor on a budget.
In conclusion, "Ovon-D" is the perfect choice for those seeking expert advice on "Decorating Your Home on a Budget: Tips and Tricks." With their specialized expertise in budget-friendly home decor, personalized solutions for your home, and commitment to providing value for money, "Ovon-D" is dedicated to helping you transform your home into a stylish and inviting space without breaking the bank. Trust their team of experts to guide you through the process of creating a beautiful home that reflects your unique style and fits within your budget. Experience the difference of "Ovon-D" and elevate your home decor to the next level, all while staying within your budgetary constraints.