Renovating your home can be enjoyable and exciting. It's always a good idea to decorate your home to reflect you and your likes. It's true, you might have heard that it's very expensive to do your own renovation work in Singapore.
Due to the Covid-19 pandemic, the construction industry has been affected. Many companies have experienced a reduction in sales because of the decline in demand for construction materials and the closure of many construction sites. One of the primary reasons for delays in the production of products is rising manufacturing costs.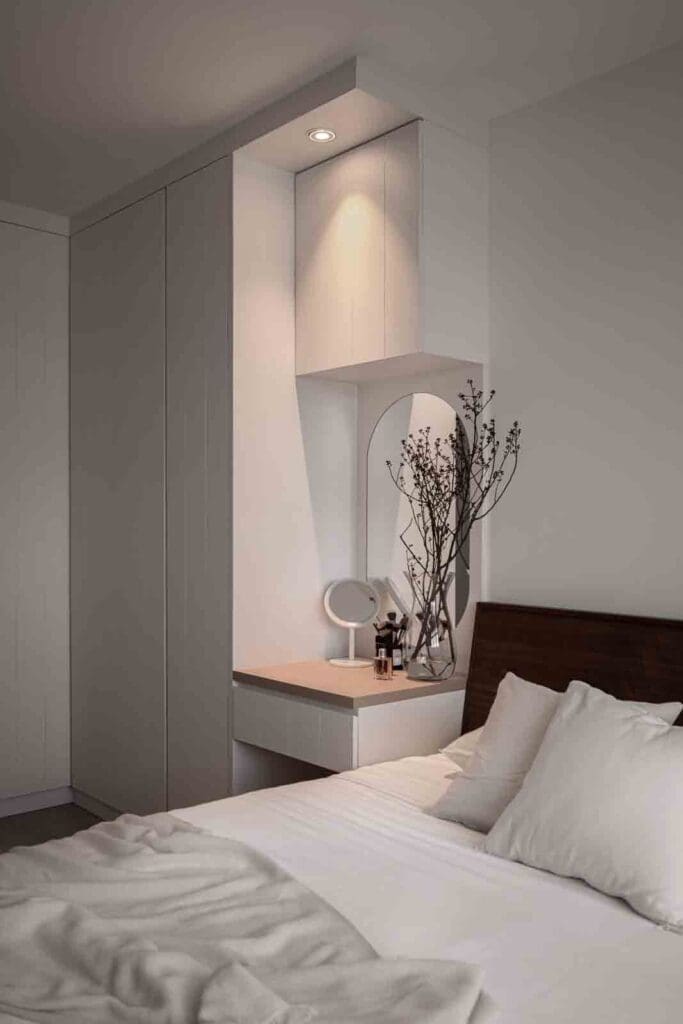 This 4-room resale flat renovation guide is a handy, step-by-step guide for first-time buyers, HDB upgraders, and those who want to learn more about the new HDB Flat renovation in Singapore.
You should know you're scope of the renovation
Knowing your HDB renovation scope will help you decide what's most important and what can wait. You can either make sure that you have enough money for your flat renovation, or you can get an extension on your mortgage loan. You'll achieve a better understanding of the kinds of firms you can work with and the amount of time it will take to complete the project.
There are many ways to decide which of these options is best for you. If you have plans to renovate your 4-room HDB flat, this is an important reference to ensure that the renovation works are carried out with as little disturbance as possible to the residents
Start panning your flat renovation budget
Typically, most renovations take less than one year. If you've already bought the HDB flats, then most of the payment will be made. The first thing you need to do before contacting an ID firm is to review your current finances. This calculation will help you plan your finances and also give you a budget for your spending.
Consider saving up some money to pay for your annual premium for your home insurance. As the fire risk and cost of rebuilding a house are always high. An estimate for a Singapore HDB renovation is on average around $20,000, or more for a renovation.

A r-room resale flat price for renovation in Singapore
A dream home is hard to come by, but it doesn't have to break the bank. Yes, that's especially true if you're buying a

4 room HDB resale

since there are more variables involved in a home renovation than building or buying a new one.
Some types of resale require more work than others, but how much you pay depends on how much work you want to do. If you have the money for the project, you will have to make a decision based on your preferences.
| | |
| --- | --- |
| Resale Properties | Cost for Renovation (starting at) |
| 3-Room | S$32,000 |
| 4-Room | S$36,000 |
| 5-Room | S$39,000 |
Consider taking out a loan
An apartment renovation loan is a good option if you want to borrow money for an apartment renovation. Banks don't want to loan you money if they think you own something more valuable, so you'll need to convince them that your asset is all true to its price. It is also very important to make sure that the funds are not misused. Banks often charge fees when they handle your business loan.
You should reserve a big chunk of your budget for carpentry work, including kitchen cabinets, wardrobes, storage units, etc. These are custom projects and can consume more than 50% of your budget. For example, the lighting price can cost you more if not planned well. With Sol Luminaire, you can get the best lighting with a better price option
here
. 
Fill out all the permissions
ID firms are more expensive than renovation contractors. However, you can expect more personalized designs with interior design firms such as Ovon-D. Ovon-D also provides different renovation packages that surely will match your budget. If your home design is not up to the mark, you should be prepared for any future expenditure. While opting for a contractor might save you money in the short term, a renovation without an ID may be riskier than you think.

Be sure of what type of design interior you want
You can now sit down with your designer to finalize the perfect design for your 4-room HDB resale flat interior design. Pick your materials and furniture and select your fittings. After doing your research, you can work out the costs. As long as you're getting what you want for your price, you don't have to worry about where you spend your money.
Monitor your renovation timeline
How do I calculate my moving-in date? This is a good starting point for those who plan to sell their HDB. If you plan to move your family out of your HDB flat and into another property, costs associated with the move can be costly.
That is why it's so important to follow the timelines of Singapore IDs for renovations and make sure you have them before proceeding to do any work in a house. Ask the contractor about the schedule of the construction of your home. This lets you know when the work is getting done, so you can prepare for contingencies.


Renovate your 4-room resale flat with Ovon-D
This is a must-know guide on how to renovate your 4-room resale flat is very helpful. However, with the help of Ovon-D, we can make it easier for you to renovate your 4-room resale flat.  With our top-quality workmanship, we are confident that you will be 100% satisfied with our renovation services. Plus, our 3D tools can give you a clear example of the design that you want. Contact us for more information.