Many of us have a dream to build our own HDB walk in wardrobe. We want our dream walk in wardrobe with all the aspects that we are looking for and according to our choice. But in Singapore, a walk-in
wardrobe in master bedroom
is a luxury for all those people who have limited space in their bedrooms. It is needless to say that a mini walk-in wardrobe Singapore makes your room look neat and spacious. A small bedroom can be made usable by adding an inbuilt
wardrobe
or cupboard.

What is a HDB walk in wardrobe
A HDB walk-in wardrobe is a big home improvement that can double the storage space of a room. It's not just a matter of installing a new wardrobe, but also involves designing and finishing the area around it.
A stylish, modern design will make the mini walk-in
wardrobe in master bedroom
stand out and add an extra touch to the room. When you are designing the layout, it is best to keep in mind the needs of the homeowner.
HDB walk-in
wardrobe in master bedroom
are a great way to make the most of your limited space especially when you need a few more clothes or shoes. They save space, can be installed in any room, and can be customized to suit your needs. The best part is that they cost less than most other walk-in wardrobes.
Why is a HDB walk in wardrobe important in Singapore
Walk-in wardrobe HDB 3 room is a must for every household. These
wardrobe
are designed to match any modern style and are available in a wide range of colors. Walk-in
wardrobe
are also very large and can be used as storage space.
A HDB walk-in wardrobe HDB BTO is a place to store all your clothes and shoes, and keep them in good condition. It is also a place to prepare for the next day rush. It saves time, energy, and space. You can use this space for other things as well, like a guest room or study area.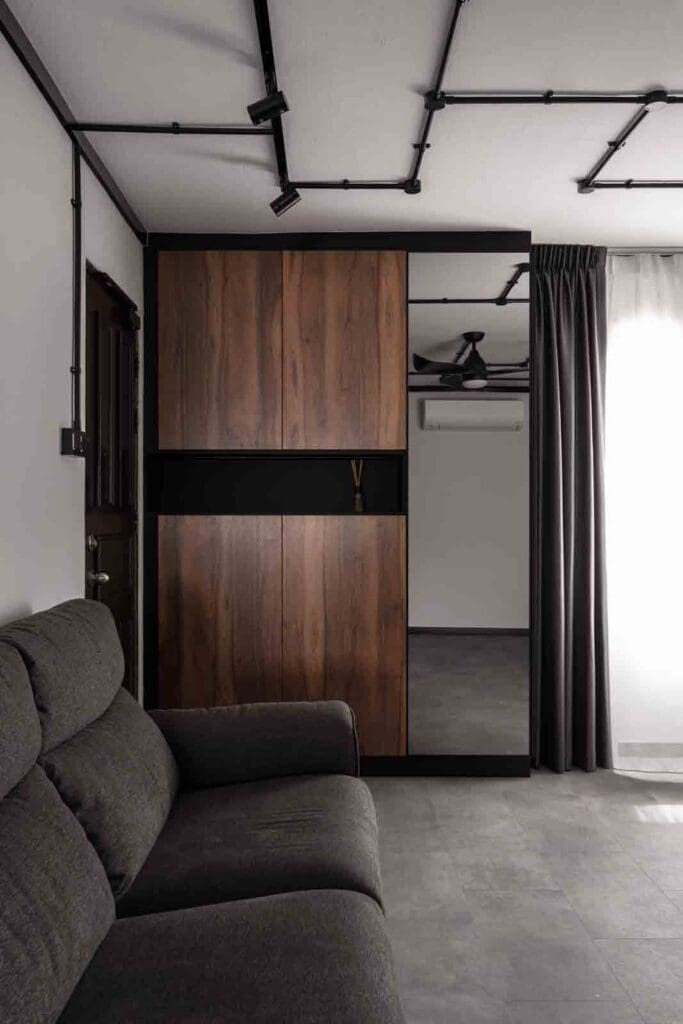 Advantages of a HDB walk in wardrobe
Achieving an organized and spacious walk-in wardrobe HDB 3 room is now possible with the latest HDB walk-in wardrobe. These features allow you to store your clothes, shoes, hats, belts, jewelry and other accessories in an easy way to find what you want with ease. The best thing about this system is that it can be customized to suit all needs of the users.
You can choose from a wide range of doors, shelves and drawers. This allows you to customize your own space. It also reduces the need for extra storage space such as cabinets or cupboards that may not be able to fit into your room. The drawers can be customized with the dimensions of your clothes and shoes to fit perfectly in each drawer. You will not have to worry about cramming or folding them anymore!

How to choose the right one for you
The HDB walk-in wardrobe for small bedroom is made from a variety of materials such as glass, steel, and wood which allows you to customize it even further. These features allow you to choose what material fits best with your home décor and style. It also comes in a variety of colors that you can choose from, which is an added bonus. However, the biggest decision that you have to make when it comes to these types of
wardrobe
is whether or not you want one with doors or without doors.
The most popular and well-known type of walk-in
wardrobe
for small bedroom
is the type that has doors. These are great for homes where there are a lot of children because they keep their clothes and belongings safe from harm. This also keeps them from getting lost in the huge space that this mini
wardrobe
HDB price has to offer.
Finding a company that can design your walk-in wardrobe for small bedroom is hard. It's not easy coming up with the perfect design for your walk-in wardrobe Singapore price. You want to make sure you have enough space for all of your clothes and shoes, but you don't want it to look cluttered because then it won't be functional either! And the last thing you need is for the whole family to argue about who gets what spot!


Ovon-d will help you design your dream walk-in wardrobe so that it suits both your needs and your taste perfectly. We'll work with you to create a beautiful space that's easy to use and makes the most of your available space. We'll also work with you to make sure that your wardrobe is both durable and sturdy, and can be easily maintained for years to come.