Have you ever had a kitchen interior design idea, but didn't know how to make it a reality? Have you ever tried different pieces of furniture in your home, but couldn't get the look that fit your style? 
To create a perfect kitchen for you, one of the first things that comes to mind is the design and interior of your kitchen. Sometimes, just a picture is not enough to communicate your vision. It is essential to choose the right design and style of kitchen furniture. It will definitely influence how it looks, and also the way you cook.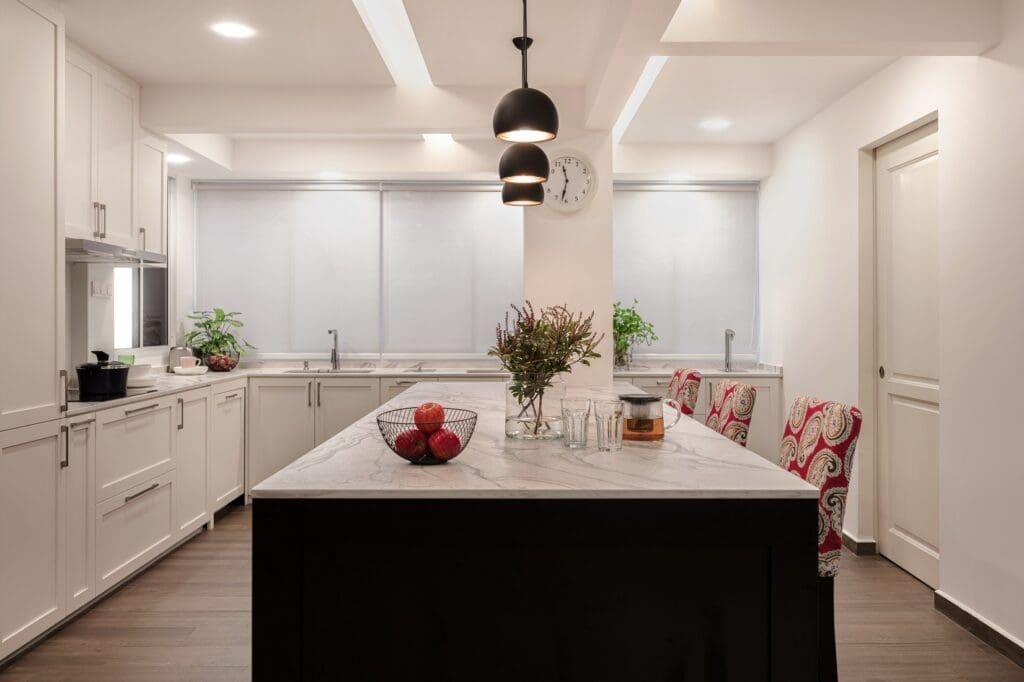 In this article I will show you why and how 3D model design can help to make a better design to visualize your project and check for flaws before you even start building. 
How the 3D design works
This time I want to share with you how 3D design works for kitchen interiors. You can use kitchen 3D design software to create different kitchen designs in 3D and add colors and other visual effects to it. 
Interior designers use 3D interior design drawings to provide additional information that can be used to make your design more realistic. This is because 3D objects have a better understanding of the space they are in and the size of the objects within the space, and they can be rotated around to show all sides of them. With shadows and value features, 3D objects can also be moved around and scaled to give the designer a better idea of how they will look in your room.
Also the cool thing is, you can share this project with family and friends through social media and download the files as a pdf file. 
The benefit of using 3D design for kitchen
A large part of the appeal of 3d design is the fact that it allows the consumer to see the object in a way that they haven't seen before. It's not just the idea of being able to see what you're getting, but to actually be able to hold the object in your hand. The process also gives the designer the opportunity to get a good idea of the end result before starting, which saves time and money. It is a very effective way of showing you how your kitchen can look. We list some other benefits you will get if you choose to use 3D designs for your kitchen:
The cabinets are visible from any angle, which allows you to get a better look at them and to find out their details.

We can choose between different materials, such as wood, glass, or metal and see how it will look in real life.

The cabinetry can be easily updated and changed, which makes it very versatile.

You will be able to choose the right color and style for the design of your kitchen with the help of cabinet designers, which can make a big difference. 

Designing the interiors
When you are creating a 3D model you need to visualize the space. This is usually done by creating an environment where you can test out the space and see how it looks. Once you know the way that the space will look in reality, you can start to plan out the design.
A new 3D kitchen design app called 3DKitchen, for example, allows the users to choose a theme they want their kitchen to have such as contemporary, rustic, or French. They can select from various materials they would like in their kitchen such as granite, stainless steel, glass or wood to name a few. 
Once you have your design planned, you can then start to test it out. You can do this by trying out different things and seeing what happens. For example, if you were to add a sink to a space, you can test it out by taking a few measurements and figuring out where you want it to be. You can also make sure that it fits the rest of the space. This way, you will know whether or not it will work.
Tips to design your kitchen
A high quality kitchen is not only a space that we can use, but also a place where we can feel comfortable and at home.
There are some important things to consider that will help to make your kitchen more perfect. First, when designing a kitchen, it's important to define the work triangle. The three key appliances within the kitchen are: the refrigerator, the stove, and the sink. Ideally, the latter should be located not far from the water supply source. The most efficient work triangle has the minimum distances between these three pieces and shouldn't be interrupted by traffic flow.
Then, for a storage-wise kitchen, cabinets can be a great solution for the design of your kitchen because they make your room more spacious. They are a great solution if we want to create the illusion of space in our kitchen. Aside from serving as storage, kitchen cabinets can show off the style of your home. Use the right material for your cabinets so that you can enjoy them for a long time.

To wrap it up
Designing your dream kitchen can be difficult. You have to make all the decisions yourself, and they can be impossible decisions to make! Ovon Design can help you design your dream kitchen, in 3D! We take care of all the decision making, from materials and furniture to appliances, so you can get a virtual glimpse of what your kitchen will look like before you even start designing.
Ovon Design can also suggest how to best spend your budget. So if you think those granite countertops are too expensive, we'll find a affordableer alternative