Interior design is an ever-growing field, gaining popularity in Singapore year after year.
With the demand for interior designers on the rise, there's no denying that more and more young people are trying to break into this lucrative industry.
It's also apparent that while some succeed, many do not, here are some important things you need to know before trying to become an interior designer in Singapore.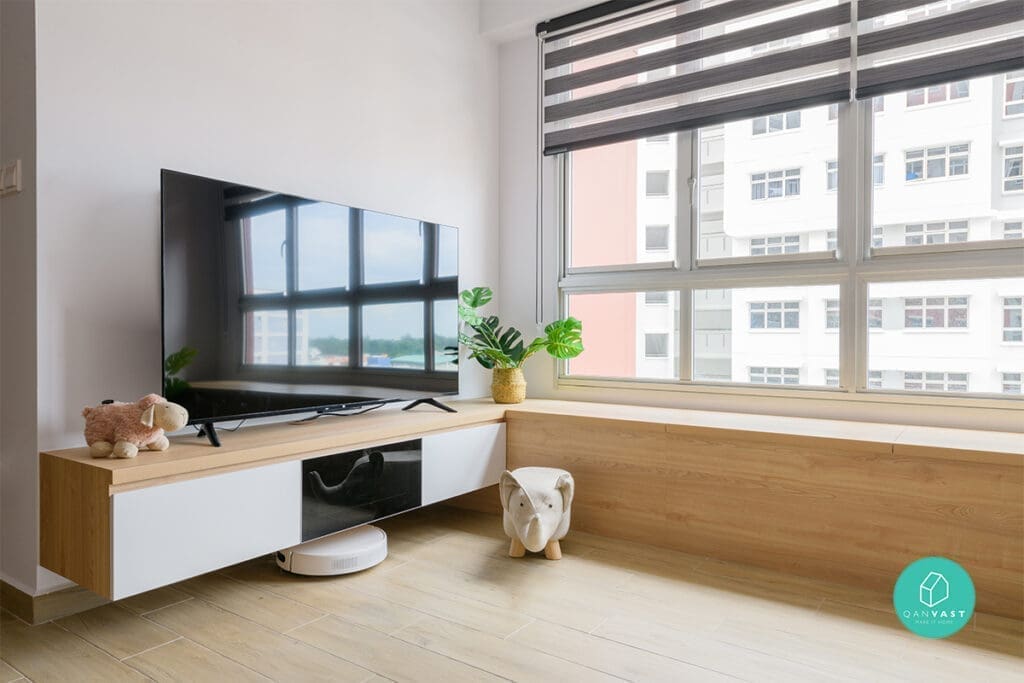 It takes much more than artistic flair to be a successful designer.
Here are factors that really matter in the world of interior design in Singapore.
Business Savvy.
The art of interior design can't exist without business transactions, saleable products, and good marketing strategies to attract clients, especially in today's highly competitive global market!  
Even though you might love your job, it is important for you to know the nuts and bolts of running your own business too! Many people who initially went into this line because of their passion end up giving up on it due to a lack of funds or opportunities.
If you really want to make it as an interior designer, think about getting some hands-on experience at a firm first and learn how the industry works.
It's an invaluable experience that'll teach you about things like time management, client relationship building, project management, etc.

Good Education And Certifications.
If there are no prerequisites for becoming an interior designer in Singapore, then this means that everyone can be one, right? Wrong! 
While you can become an interior designer without formal training or experience, if you want to be successful in the industry, getting the necessary certifications is a good way to give yourself an edge and gain respect from your peers and clients.
Many highly-respected educational institutions exist around the world today that offer comprehensive degree programs for aspiring designers.
You can also choose to learn through specialized courses offered by Singapore's Nanyang Academy of Fine Arts (NAFA) instead!  
The design industry is very competitive.
It's important to make yourself stand out from the crowd by following this guide and doing plenty of research on what it takes to become a success in this field.
Before starting your interior design journey it is important to have the right qualifications, you should aim to have at least a diploma, degree, or certificate which reflects your interest and experience in the industry.
By doing so it shows potential clients that you are knowledgeable about what you do, and how it can benefit them.
Many jobs will often require previous work experience as well, so if you don't have any then try getting some voluntary work experience with local interior designers or decorators first before applying for paid internships or jobs.
If there's one thing students cannot afford nowadays it's paying for college fees alone without having any other source of income which is why most people opt for freelancing instead of writing their essays in the library.
What are the key qualities of a successful interior designer?
A passion for designing is definitely among the top traits which one needs to succeed in this career.
To produce designs that will make a real difference to a client's life takes a lot of skill and knowledge, not to mention creativity as well.
Since you work with different types of people on a frequent basis, being able to effectively communicate your ideas and how they can improve someone else's
But more than that, you need to have a clear understanding of what it takes to run this business, from soft skills like networking and selling to the more technical ones like creating floor plans and 3D renderings.
Being able to deliver on time and at a high level of workmanship while remaining within budget is also important, and you should always aim to exceed expectations.

Does the client or the interior designer have more say when it comes to designing?
The answer is actually both! Although you are given creative freedom to produce designs that suit your client's needs, you need to be flexible enough to work with any constraints they may have in terms of budget or time.
Your clients are paying for all the services you provide, so it is always good to keep them happy and maintain a healthy relationship.
The interior designer and the client should work together as a team with each party bringing their own experiences and expertise which helps them make better decisions about style, colors, and materials.
Although the client is the one who will be living in the completed spaces, you need to have a sound understanding of what your clients want before getting started.
What are the qualities of a good interior designer?
A professional interior designer should have knowledge and experience in their field so they can effectively communicate with other designers, contractors, and clients alike.
It is important to stay up to date with interior design trends, particularly of the region you are designing for.
Staying current with what's trending can help you gain more exposure and build a better portfolio, but it also allows you to mix this new knowledge into your existing projects or designs, which makes them stand out from the crowd.
Do I need a license?
Not all countries require their interior designers to be professionally licensed but in Singapore, it's considered very important due to how competitive this industry has become.
If you're a foreigner, then there's a chance that your home country will have reciprocal licensing agreements with Singapore, so check with the relevant authorities just to be sure.
In most cases, you can expect to take an exam or test before being issued with this license, which may also carry certain conditions as well.   
There are courses available online for those who wish to learn about becoming an interior designer without getting a degree or diploma first, but these do not lead to professional certification which means they will not be eligible for any state-based licenses that many companies here adhere to by.

Conclusion:
Interior designers work with either commercial, industrial or residential clients for a variety of different projects from restaurants and retail spaces, all the way up to new homes and offices.
They use their skills, knowledge, and expertise to not only create great places that people will enjoy coming into but also add value to any business venture while meeting specific budgets and deadlines.
So maybe it's better for you to hire a professional interior designer in Singapore.
If you follow these tips then it should be relatively easy for you to start your own business one day as an interior designer in Singapore, but if you're looking for an interior designer in Singapore, please do not hesitate to contact us.
We provide you with any home designer in Singapore that'll suit your needs.