Choosing an interior designer in Singapore can be difficult. There are so many different factors to consider when choosing a professional interior designers, and it's hard to know where to start. We've got you covered! Here are the most important things to look for when hiring your next interior designer in Singapore.

Make sure the designer is licensed and has an excellent reputation
You want to make sure that you are getting a quality product for residential and commercial projects . That's why we have gone through the process of vetting our designers for their skills, experience, and customer satisfaction. We know what it takes to create a beautiful design that will be perfect for your business needs.
When you work with Ovon Design team, you can rest assured knowing that your entire process of interior design is in good hands. Our best interior designers take care of everything from start to finish so all you have to do is sit back and enjoy the ride!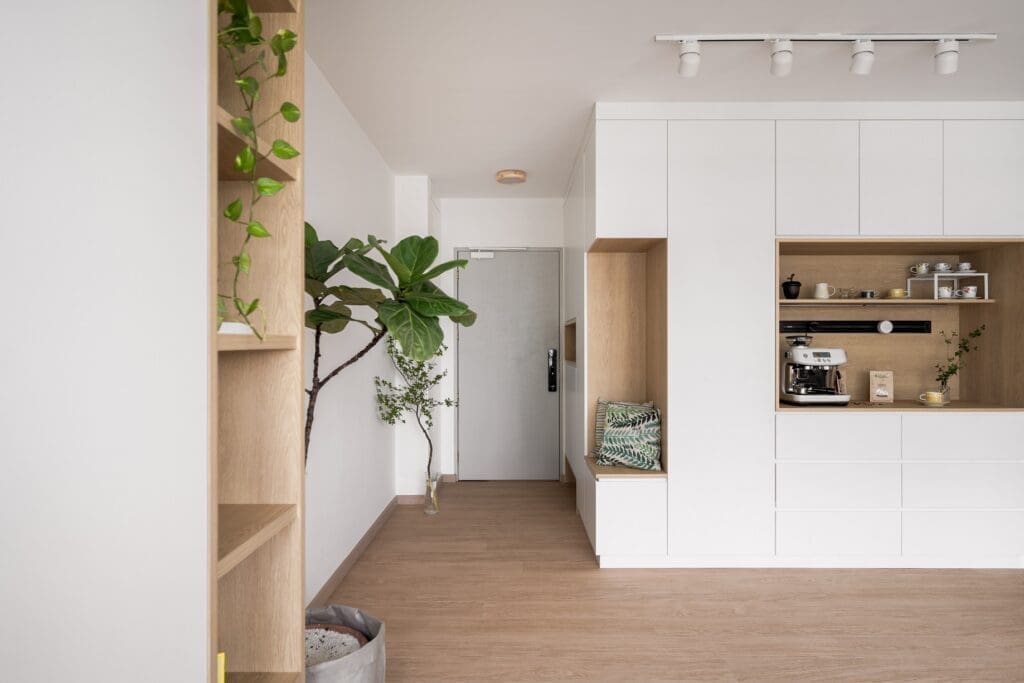 Ask about their experience with projects similar to yours
Have you ever been in a situation where you need to hire someone for your renovation project?
Hiring the right person can be tough. You want someone who is qualified, has experience with projects similar to yours and will do a good job. It's hard enough finding one of those things, let alone all three! That's why we created this website – so that people like you could find the perfect person for your project without having to go through all the hassle of searching on your own.
Desire: We have Interior designer team at Ovon Design of talented professionals available at any given time, ready and willing to work on whatever it is that you need done. All you have to do is post what type of professional interior design

They should show you examples of projects that are similar to yours. If they have experience designing homes like yours, there will be no surprises and the project should run smoothly.  
If you found some contractors who specialize in designing homes like Ovon Design. Then you checked their portfolio and saw that they have experience designing homes similar to Ovon Design which made me feel more confident in their ability.
after that you can also ask about:
– What is a typical project timeline?
– Will they charge extra for weekends?
– How many revisions will they make to the design before sending it over?
– What is their policy on deliverables and updates after completion of project?
– Do they have an emergency contact number I can reach them at all hours of the day in case something comes up with the job, even if outside regular business hours?

Search for top interior designers reviews online
Customers need to search for reviews before hiring interior design firms because they want to know that the company works with people who are happy and satisfied with their service, what kind of style they offer, and how responsive they are.
Employing an interior design firm in Singapore or in anywhere can be a big decision. Hiring an interior design firm that is wrong for the project could mean not only wasting money on unnecessary materials but damaging your personal or business reputation.
Just one bad experience may scare you away from hiring any professionals in the future! It's worth taking some time to research which direction these companies take and what their methods are before committing to anything so it will solve any problem that occurs down the line.
Find out if they (Interior Designers) have any design awards winning interior design
write an introduction paragraph about the content aboveSo you want to be a designer? You have ambition, but do you have the skill and know-how to make your dream come true? The truth is that being creative in design can take years of dedication. And even then, there are lots of other factors that may get in the way of success.
For example, how much money do you have for materials or advertising campaigns? What about connections with potential clients or business partners? And what about all those hours spent on self-promotion instead of actually designing something beautiful for someone else's home? If any one of these things could stop you from becoming an interior design pro then read this article before it's too late!
A good award will show that this person or interior design company is experienced and talented enough for your project needs.

Consider their fee structure for Interior Design firm services
hourly or fixed price, and if it includes any design services like furniture placement, flooring layout, paint colours etc., then you know what you're getting into upfront and can plan accordingly.
Learn if they provide a design consultation before starting with the renovation works or not.
If you have any specific furniture requirements e.g. an antique table, learn if they are open to incorporating your own furniture in the scheme of things instead of buying goods from their catalogue or demanding new items just for the sake of it.
If they are doing a complete renovation or undertaking just the painting etc. as well, learn if you should get any of the other works done by another company so that there are no confusion about who is responsible for what and what to do in case of problems arising out of different companies working for you in their own style.
Is there a stage by stage timeline for the renovations, even if it's only mentioned verbally and not in written form?
If you are looking to have a home theatre system or something like that done as part of the renovation, check if they can manage that or will need an expert from outside who will be charging separately.
Learn more about any advance payments taken from you for purchasing material, hiring the contractor or any other reason and what is the procedure to be followed in case you need a refund on it.
If they are going to purchase materials directly and bill them to you later, learn how they will handle any warranty issues with regard to the purchases made by them.
Take along some of your neighbours or friends who have renovated their homes with the help of a contractor in the past and inquire about their experience. In fact, it would be good to talk to as many people as possible before taking a final decision on a contractor/ Interior Designer, so that you get a real idea about what to expect from them.
Learn about any pending legal issues that they have pending with the authorities like payment of taxes, fine for a violation on any code or law etc., since such issues will definitely interfere in your work.
Do not be satisfied with just one meeting and at least ask them to come back once again before finalizing the deal so that you get a better idea about how it would feel to work with them.
Learn if they have a fixed timeline which includes the completion date for all the renovation works or are just mentioning it as an estimate that might turn out to be longer in reality, since delays do happen and sometimes you end up paying more to compensate for it.

Should You Spend More or Less on Your Design?
Ovon-Design is a Singaporean design company that provides affordable interior design services in Joo Chiat. Make sure to always look for the signature Ovon-Design sign in their offices as they are one of the oldest and most trusted companies in Singapore with many satisfied customers.
Design your house on a budget!